Book Your Stay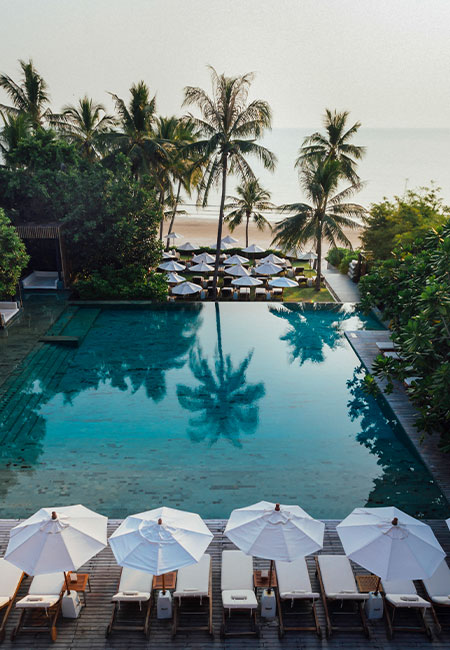 Cape Nidhra Hotel
Hua Hin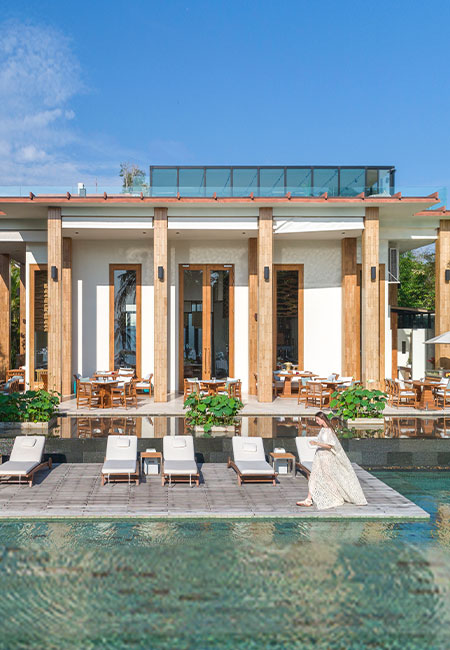 Cape Nidhra Hotel
Hua Hin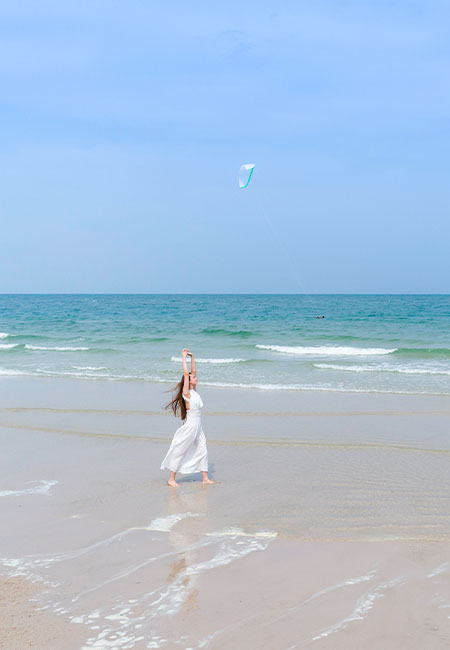 Cape Nidhra Hotel
Hua Hin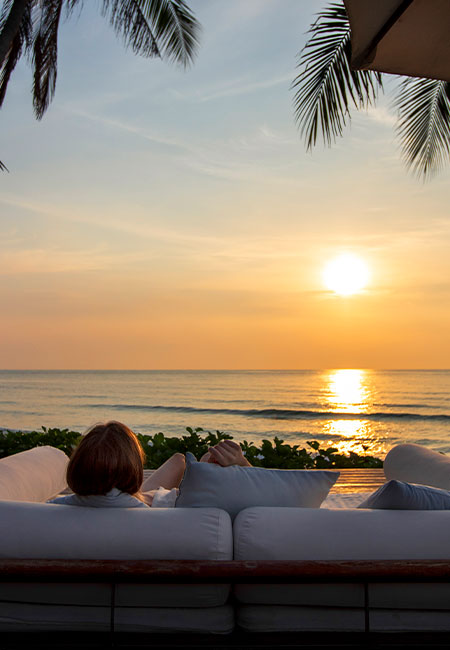 Cape Nidhra Hotel
Hua Hin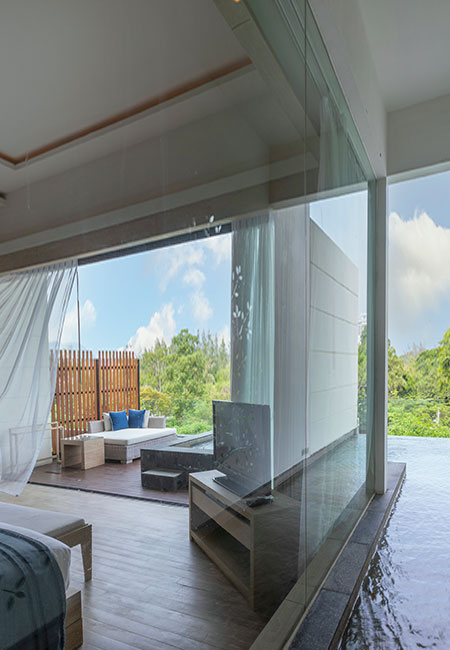 Cape Nidhra Hotel
Hua Hin
Cape Nidhra hotel, Hua Hin
True 5-star luxury is a dream come true. Cape Nidhra Hotel is part of the prestigious Cape Hotel Collection and here is where memories are made and dreams are born. The stunning location of the Royal Resort town of Hua Hin, a comfortable drive from Bangkok or Suvarnabhumi Airport in the hotel's limousine, is an added bonus. There is excellent access to the town's night market, other local markets and shopping centres. The hotel can arrange day trips to a range of local landmarks, coastal viewpoints and spectacular inland waterfalls. Further south there are national parks where native trees and wildlife can still be seen in natural surroundings of forested hillsides and splashing waterfalls. The region's fashionable vineyards are similarly a sought-after destination.
Opportunities for indulgent relaxation abound around the pool, on the glorious sandy beach that stretches away in both directions or in the sumptuous comfort of its suites. These are offered in a range of styles with the supreme comfort of extra-large beds, an opulent bathroom and its exclusive plunge pool. The top of the range Nidhrarom Suite exudes a modern design and the decadent opportunity of relaxation in true privacy with luxury in-room amenities to accommodate every need and its own exclusive 14-metre-long swimming pool (size 2.70 x 14.00 m; depth 1.10 m) a stylish sundeck with stunning sky and sea views plus outdoor and indoor enclaves.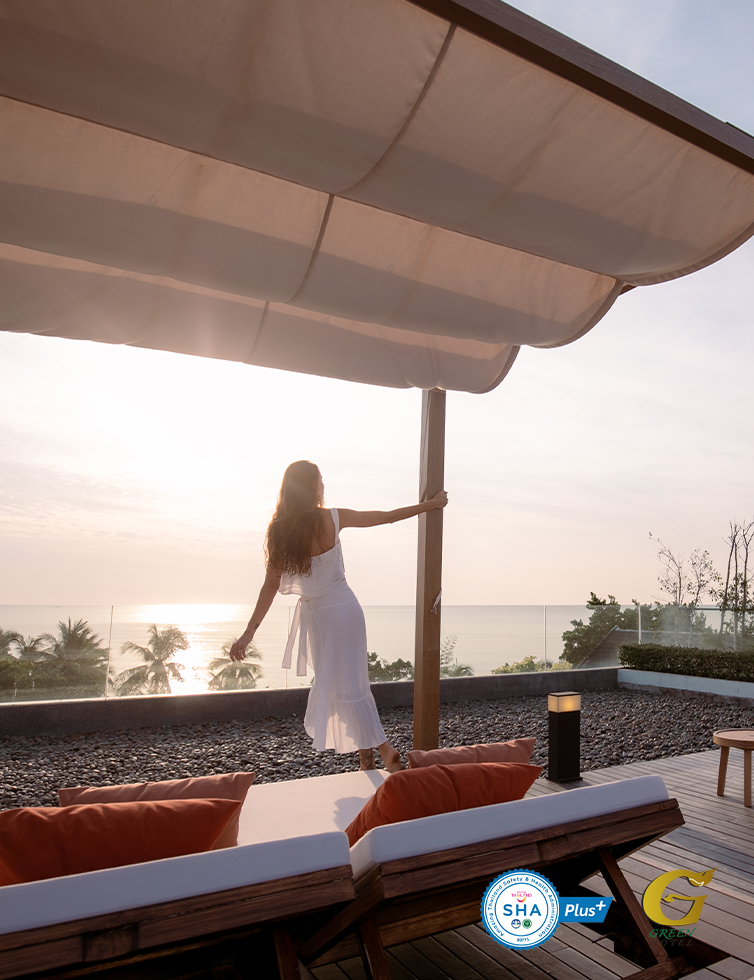 Dining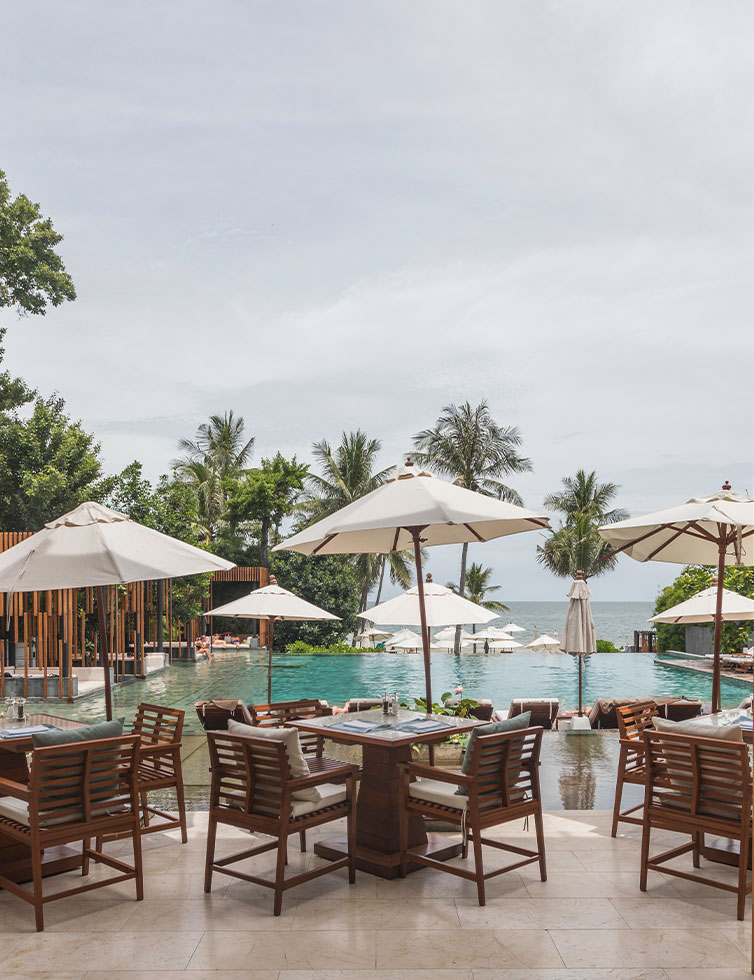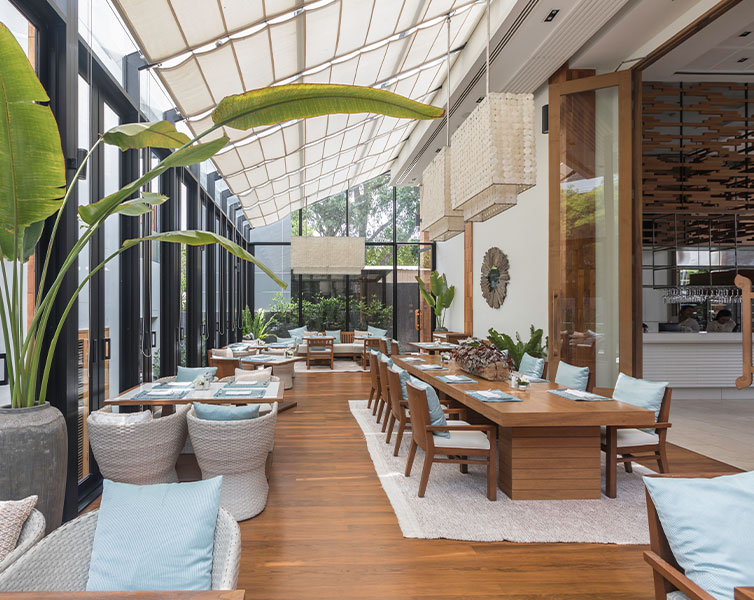 Rocks Restaurant
Serves genuine local specialties and popular cosmopolitan seafood dishes.
Read More
Our Services
Wedding
Cape Spa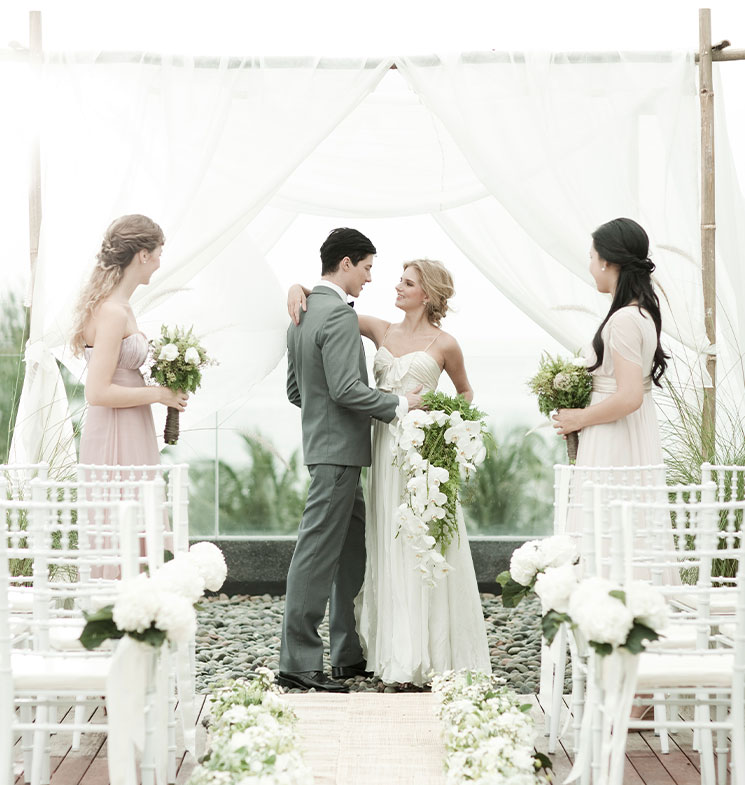 Imagine Getting
Married here...
Start your life together embraced in true five-star luxury in a secluded villa on your own private island and build memories that will last forever.
Read More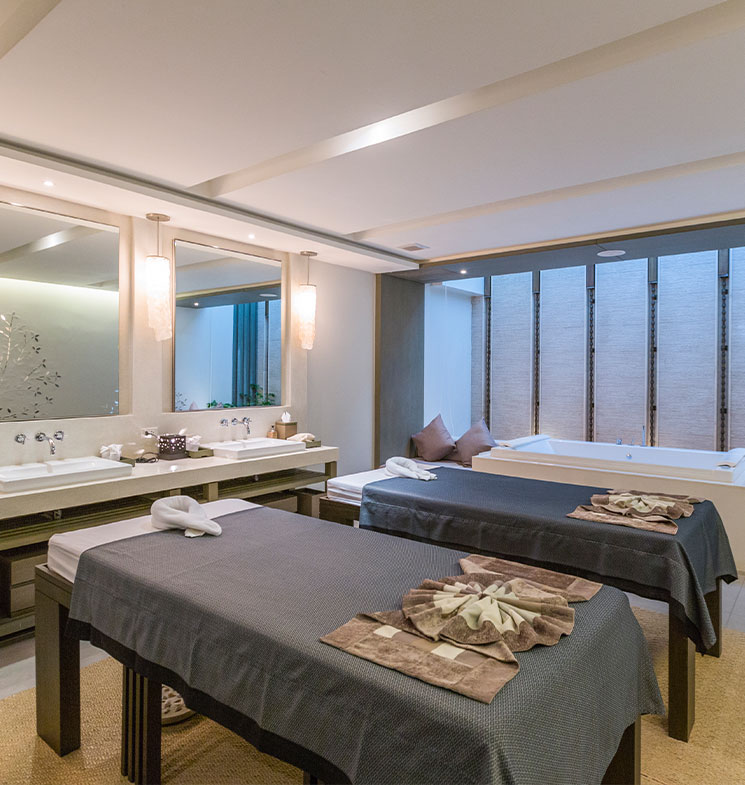 WHERE QUALITY RESIDES
A tranquil and private oasis, the spa makes the most of the hotel's beachfront location, blending sea breezes with relaxing surroundings and effective and soothing treatments.
Read More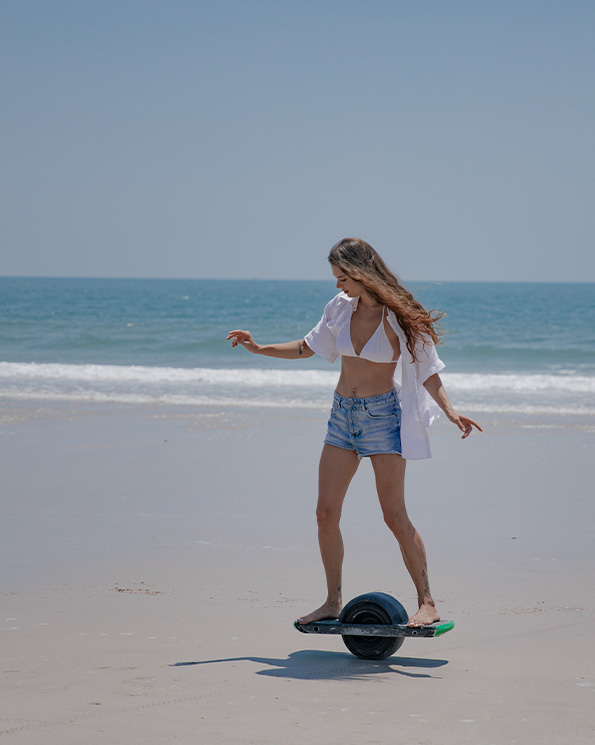 Onewheel
Get some exercise and excitement drifting over the beach on a onewheel.
Activities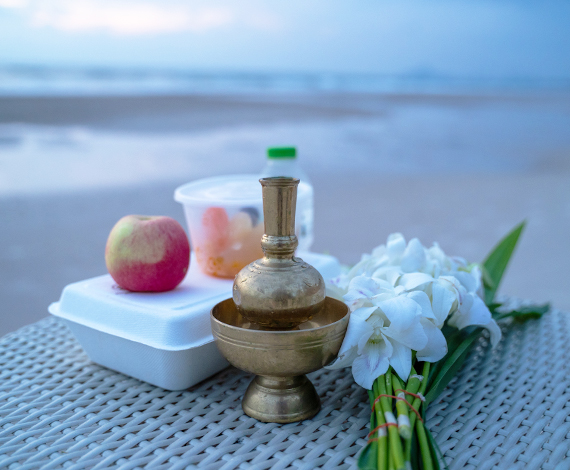 Monk Offering
If guest would like to participate, please ask Reception 1 day in advance to provide you with a basket to offer to the monks passing on the beach at around 6 a.m.
Read More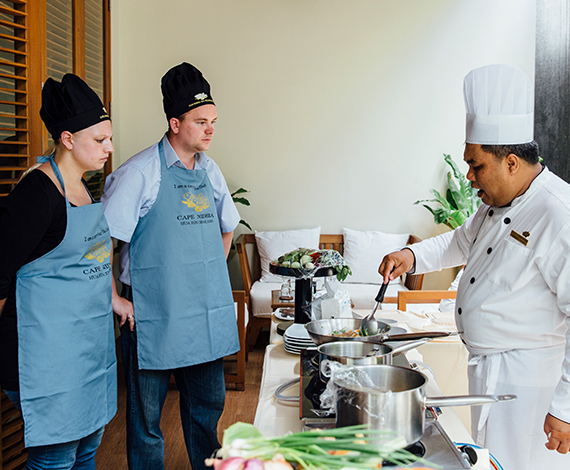 Thai Cooking Class
Available every day for baht 1,300 net per person (maximum 4 people) and 1,500 baht net per person if only 1 person attends the class. Book and select menu 2 days in advance.
Read More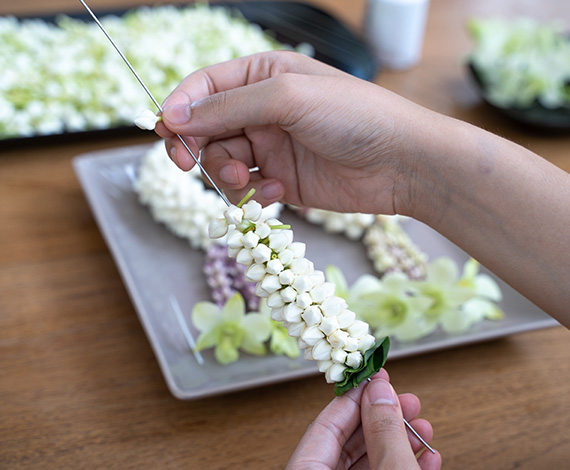 Hand Garland
Learn how to create a beautiful, aromatic hand garland.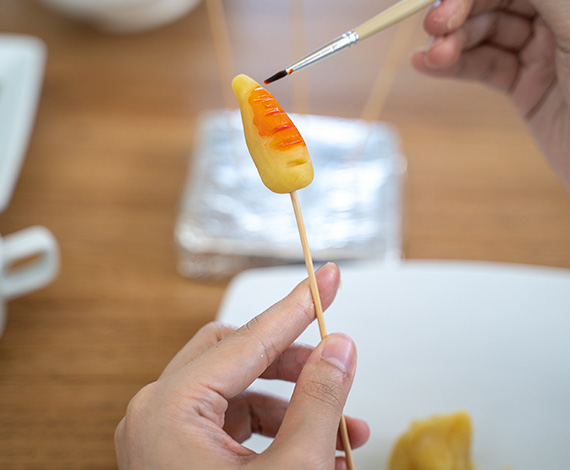 Kanom Look Choup
These delightful sweets are a long-standing Thai tradition.
Discover the New
#capenidhrahotel
Visit @capeandkantary to open the door to the wonders of Cape Nidhra Hotel, Hua Hin